…compassionate care
in your community
Call US TODAY! 301-533-33001-844-652-8735
Affordable Care Act Success Story
Andrew's #GetCovered Story: Insuring a Healthy New Year
Summary:
I have better insurance than before. I have no deductible and my out-of-pocket cost for seeing a primary care doctor is only $2.
Like many New Year's resolutions, the pledge to give up smoking is often forgotten by the time February rolls around. It's a challenge, but one that is well worth the effort. Not only is it good for your health, I found that quitting smoking has been good for my health insurance costs, as well.
I lost my health insurance when I moved to Tampa for the Master's program in epidemiology and global health at the University of South Florida. But I was able to enroll in an affordable plan through the Health Insurance Marketplace for $106 a month after tax credits in 2014. It might have cost even less, but I was a smoker then.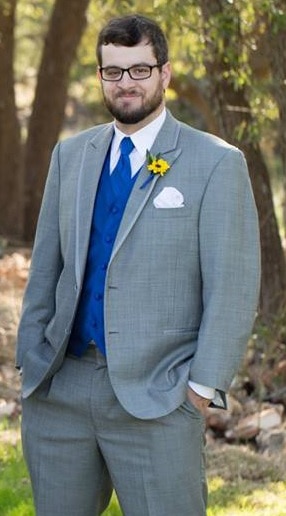 I knew smoking was bad for me, so I eventually went cold turkey. To my surprise, my premium dropped to $36 a month after tax credits for 2015. And if I need help staying tobacco-free, my insurance covers smoking cessation and other preventive services at no out-of-pocket cost—just like every new plan does now, thanks to the Affordable Care Act.
When I renewed recently for 2016 Marketplace coverage, my premium increased by $13 a month, which is still very affordable for this grad student. In fact, I have better insurance than before. I have no deductible and my out-of-pocket cost for seeing a primary care doctor is only $2. That beats the cost of a pack of cigarettes on any day.
As part of my intention to live a healthier life style—more exercise, more attention to my diet—I plan to get a physical this year and update my vaccinations, much of which is covered at no additional cost, due to the Affordable Care Act.
Shortly after getting insured for 2014, I developed pneumonia. I didn't have to worry about whether I could afford care. With my insurance card in hand and a 103-degree temperature, I went to an urgent care clinic and got the treatment I needed. I couldn't have predicted that, but insurance was there when I needed it. I appreciate the peace of mind that I have now that I know I'm covered if something like that happens.
So even if you think you're too healthy to need insurance now, I urge you to check out your options for quality coverage at HealthCare.gov to cover the what-ifs.
Don't delay: You need to sign up by January 15th for coverage that begins February 1st or by the final deadline of January 31st for coverage that starts March 1st.
Financial assistance is available to make coverage more affordable. And that's particularly important since people who can afford insurance and choose to go without it risk having to pay a fee of $695 or more. For instance, a single person making $40,000 a year would pay about $746 in 2016, based on the most recent IRS data.
If you need help or more information about how to enroll, you can contact the 24/7 call center at 1-800-318-2596, or find in-person help near you at LocalHelp.HealthCare.gov.
With my insurance and a tobacco-free lifestyle, I know that my 2016 is going to be healthier than ever. And yours can be too! Make your health a priority this year—if you are a smoker, know that help is out there. And if you are uninsured, get covered today. Have a happy and healthy New Year!